As a general contractor, I enjoy planning, anticipating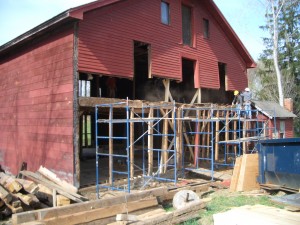 challenges, and resolving them.  My strong sense of organization and logistics is a big asset. I know before we start how the work will flow, where the difficulties lie, and how I plan to overcome them.  I want every project to be one that makes both of us proud.
Working Together — It's important to me to have a good working relationship with my clients. Communication is the key.  I am always available to discuss questions, concerns, and changes, and I make a point of keeping you up-to-date on your project's progress. I think of myself as your partner in the process of improving your property, and hope to have a long, successful relationship with you and your home.
Preparation — Before the shovel is in the ground or the first nail hammered home, I spend days doing the preparation required to assure the efficiency of the project.  For every project I develop a project manual with all the information I need to manage the timeline, budget, and materials, including price quotes from subcontractors and suppliers, and a breakdown of the work by trade.
Project Management — I am on the job every day making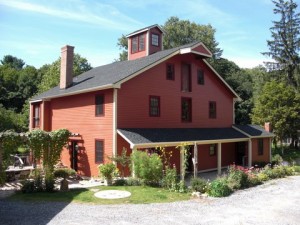 sure work is proceeding smoothly, materials are to specification and arrive on time, and subcontractors are present as needed.  Its critical that my crew and subcontractors have the support and expertise they require, materials delivered on time, and a work site that is organized and prepared for them. (As a Virgo, I am a stickler for order — my job sites are always organized and tidy.)
Bringing it home! — They say the most difficult part of any job is the last 5%. I agree. The conclusion of a project is the time when all the small things that were "we'll do that later", become "do this now." The key is to be focused, organized, and diligent down to the last tiny detail.  My 35 years of experience — many in pressure cooker situations — have given me the skill and mental stamina to see my projects through this trickiest phase.